What you say about Ty Parke
Nothing gives us quite as much pleasure as reading or hearing what you have to say about staying at Ty Parke. Here are just a few examples...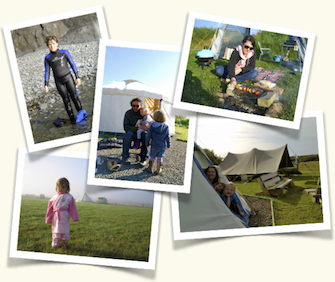 We have enjoyed your campsite tremendously - quiet, spacious and excellent facilities. The children in particular have loved playing with the animals and us the campfires. Thank you Annie & Gary for your warm and welcoming hospitality.
Richard, Wei, Aidan, Timothy
We had a wonderful week in the tipi - it was a great experience and the highlight was the kids making feather head dresses and playing outside. This is a wonderful campsite - the campfires are such fun, the space, friendly owners and animals make it a children's paradise. The showers are better than our bathroom at home and the kettle is is lovely for a quick morning tea.
Louise and Pete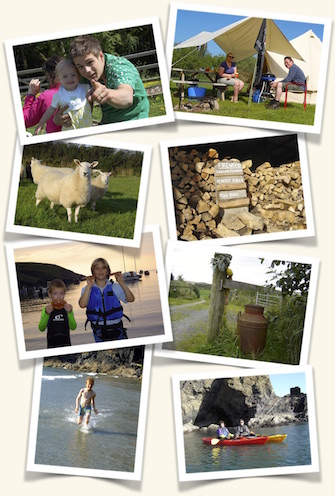 You must be very proud of what you have here. We have been bowled over by every aspect of your campsite - from campfires to showers and from how quiet it is to how friendly everyone is.
Gareth, Sarah, Joseph, Emily
Many thanks for a wonderful week. Have visited many campsites and this is the best yet due to the space, campfires and large bathrooms! Archie made great friends with Poppy and Daisy. Thanks again for providing such a natural environment to spend precious time in.
Rachel, Jeremy, Archie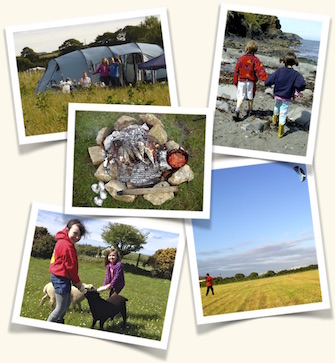 Excellent site, wonderfully spacious, uniquely peaceful. Second to none facilities and courteous hosts. A truly memorable week. Please don't change a thing.
Anthony, Jaxx, Danile, Emily, Lola
Great campsite and best camping holiday we've had in years. Acres of room, campfires and nothing to worry about.
Sally, Peter, Robin, Sam
Leave us your comments!
If you have stayed here and would like to leave your own comment, please see the links below to Cool Camping and TripAdvisor! Or if you prefer, leave us a comment on
Facebook
.
Welcome to Pembrokeshire!
Get back to nature and enjoy a fantastic camping holiday at this totally unique campsite.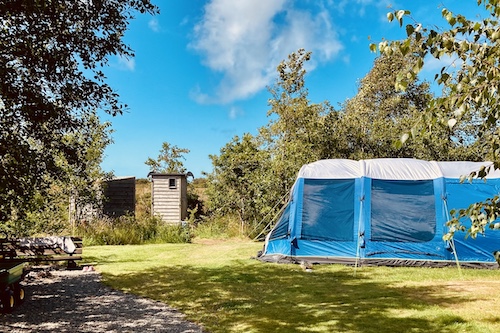 Close to breathtakingly beautiful coastline and unspoilt beaches
52 acres of private farm and woodland to enjoy and explore
Just 15 spacious camping pitches
Cosy campfire and picnic table on every pitch
Pizza nights right through the summer!
Five-star showers and facilities
Undercover areas for rainy days
Body boards and children's wetsuits available to borrow
It's the stuff of lasting memories, with our peaceful location, friendly atmosphere, great facilities, crackling campfires and spacious pitches.