Things to do on your camping holiday
If this is your first visit to Pembrokeshire, you're in for a nice surprise.
Beautiful beaches and coastline, the sea of course, lovely little villages, art and craft galleries, historical relics, the peaceful countryside. So here, in no particular order are some of our top things to do!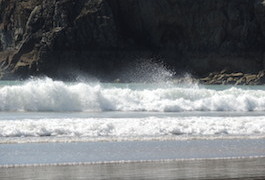 Bask, swim or surf
from some of the finest beaches in the UK. Pembrokeshire has many outstanding beaches right around its coastline. The popular beaches or Whitesands can be a bit busy in the peak summer months but there are literally dozens of smaller beaches where you might have it all to yourself!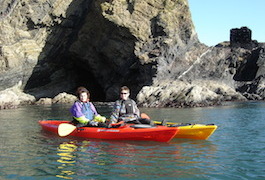 Try coasteering or kayaking
around one of the most beautiful coastlines in the world. When time permits the first thing Annie and I do is get the kayaks out and head down to the sea. We might catch a handful of mackerel and paddle over to a nice beach for a BBQ of fresh mackerel and salad. It's a tough life…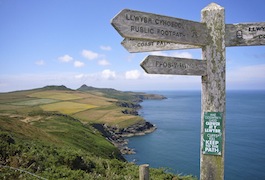 Walk the coastal path
- the nearest start point from here is Porthgain, a five minute drive away. No matter which piece of the coastal path you choose, it's guaranteed to take your breath away. It doesn't need to be an energetic walk and you will always be rewarded with beautiful views and plenty of wildlife.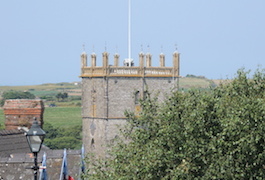 Explore St Davids
the smallest city in the UK with its magnificent cathedral and Bishops Palace. St Davids has a number of local art and craft galleries, a couple of nice surf gear shops and places to buy good local food. There's also a handful of nice pubs and restaurants. St Davids is seven miles from the campsite.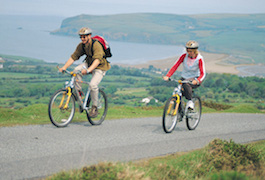 Cycle along quiet country lanes.
One of my favourite cycle rides is from here to Solva, via Middle Mill. It's 6.5 miles, mostly flat and all on quiet lanes. A pint in the Harbour Inn, or a paddle if the tide is in, then home. There are lots rides like this and many are suitable with children (so bring your bikes if you can!).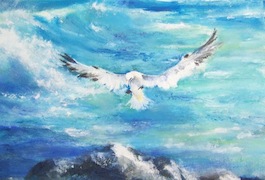 Browse art and craft galleries
and take home a little piece of Pembrokeshire. This area is home to dozens of artists and craftsmen. We have our favourites - for me it's
John Knapp-Fisher
, who captures the spirit of Pembrokeshire. John's gallery is just up the road. For Annie it is without doubt
Jo Kimpton
.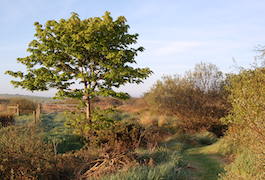 Take a stroll around the farm
. We have about two kilometres of footpaths to explore. On the western and northern fringes of our land is an area we call 'the rough' that runs alongside the stream. It's a real haven for nature, undisturbed, somewhat wild and good place for quiet contemplation.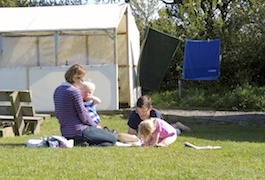 Relax and unwind,
enjoy the campsite, a cosy camp fire, a good book, family, friends, the big sky, the peace and the quiet. This is the essence of Ty Parke. The pace of life here is slow and things just naturally take their course. When the sun shining and all is settled, I can't think of anywhere else I'd rather be.
Have a look at the
Planning Your Stay
page for details of places where you can try coasteering, kayaking or surfing. You can also hire wet suits on the beach at Whitesands and Newgale.
Welcome to Pembrokeshire!
Get back to nature and enjoy a fantastic camping holiday at this totally unique campsite.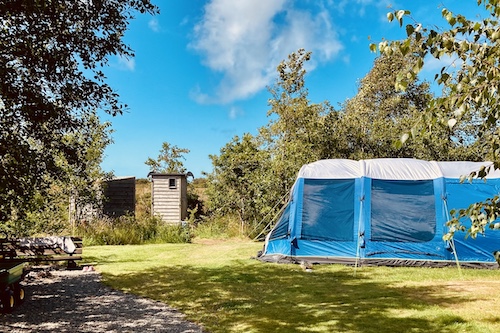 Close to breathtakingly beautiful coastline and unspoilt beaches
52 acres of private farm and woodland to enjoy and explore
Just 15 spacious camping pitches
Cosy campfire and picnic table on every pitch
Pizza nights right through the summer!
Five-star showers and facilities
Undercover areas for rainy days
Body boards and children's wetsuits available to borrow
It's the stuff of lasting memories, with our peaceful location, friendly atmosphere, great facilities, crackling campfires and spacious pitches.